Thursday, 25 February 2021
Pomellato's Fancy Trend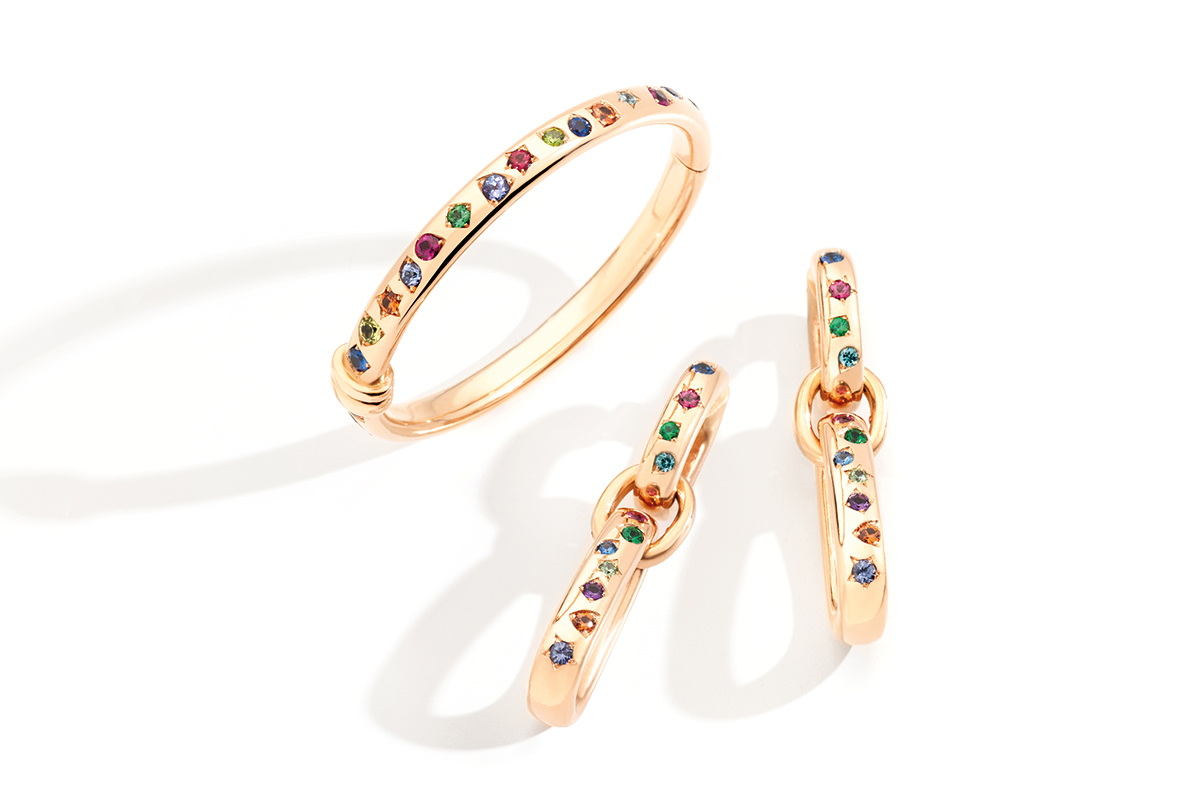 Precious, sparkling and lively, colored gems continue to assert themselves as one of the most popular trends for spring 2021.
Pomellato, which has always drawn inspiration from their multi-colored world, has decided to renew the offer of its "Iconica" collection by adding several new models to celebrate color through a contemporary style.
The new set consists of a bracelet in which gems vibrate as if they were dancing on gold, a pair of chain earrings with colored stones to adorn the ear with winding elegance and another pair of hoops with raised Iconica gems that gracefully and casually encircle the lobes.
As the name suggests, Pomellato's "Iconica" collection pays tribute to the company's longstanding goldsmith tradition. "Iconica" jewelry is, in fact, the result of an artisan workmanship able to give life to tiny works of art. Besides the colorful creations, Pomellato has also added an elegant pink gold and diamond bracelet to enrich the main set, as well as new items in white gold and diamonds with a glacial and lunar allure.