Thursday, 07 July 2022
In the light of the sun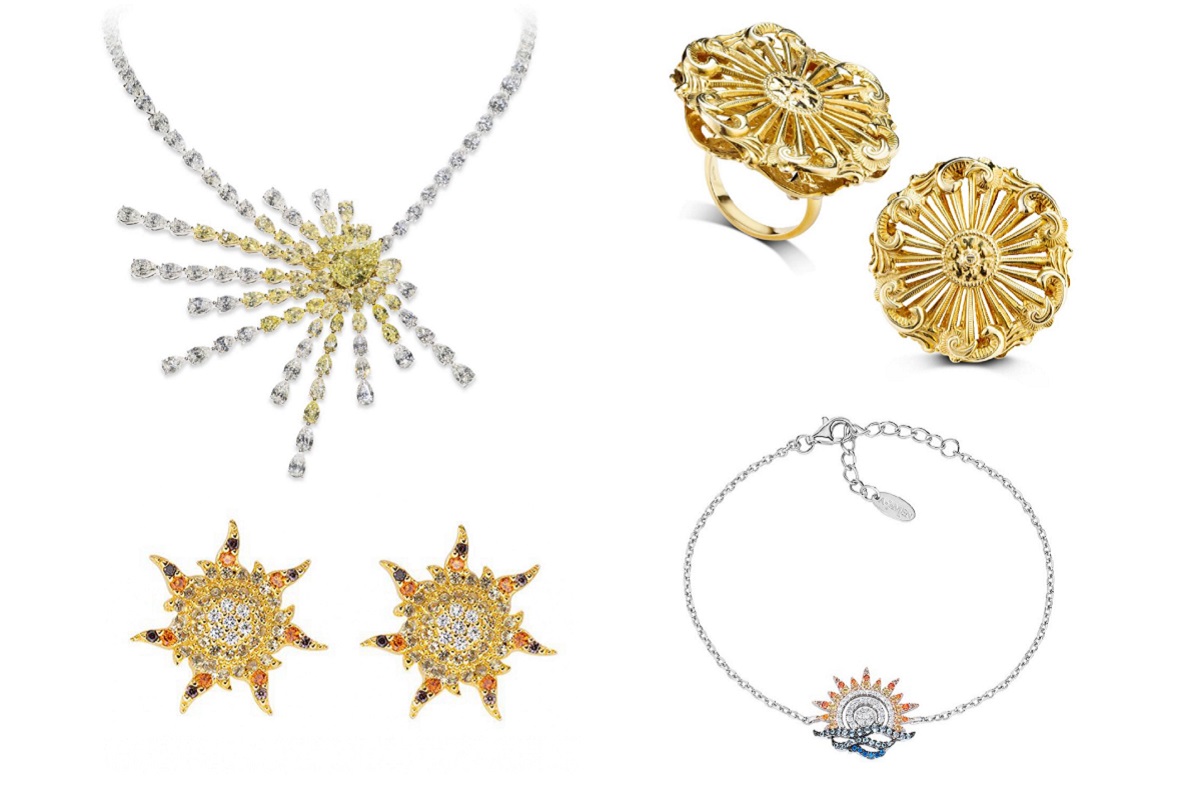 Symbol of power and the divine, star of the day and light, first and foremost, the sun represents life itself. Whether in the form of a one-of-a-kind creation or a handcrafted item or even some bijoux to be worn every day, owning an item of jewellery in the shape of the sun conveys wisdom, warmth and the promise of a bright future.
An inspiration for many designers and companies that have dedicated their designs to the mother star. An extremely current example is the one-of-a-kind "Raggio di Sole" necklace by Gismondi 1754 made of white and fancy yellow diamonds, which won the podium in the "Diamonds above $20K" category at the last Couture Design Awards 2022 in Las Vegas.
The Dreamers' Room collection by Futuro Remoto, on the other hand, features a hand-crafted ring displaying a dialogue between the sun and the moon supported by the intersection of two entwined dragons; in each of these forms the designer seems to have found the primordial and current archetype to which eternity can be entrusted.
Lastly, the new bijoux jewellery by Amen has been created to bring happiness and positive energy to the long summer days through compositions in silver and zircon that reproduce the shapes of a stylized sun. The brand's incisive decision to pay homage to the almighty star, evoking all its symbolic power.
Antonella Reina, Editor VO+