Tuesday, 21 June 2022
Design and jewellery increasingly united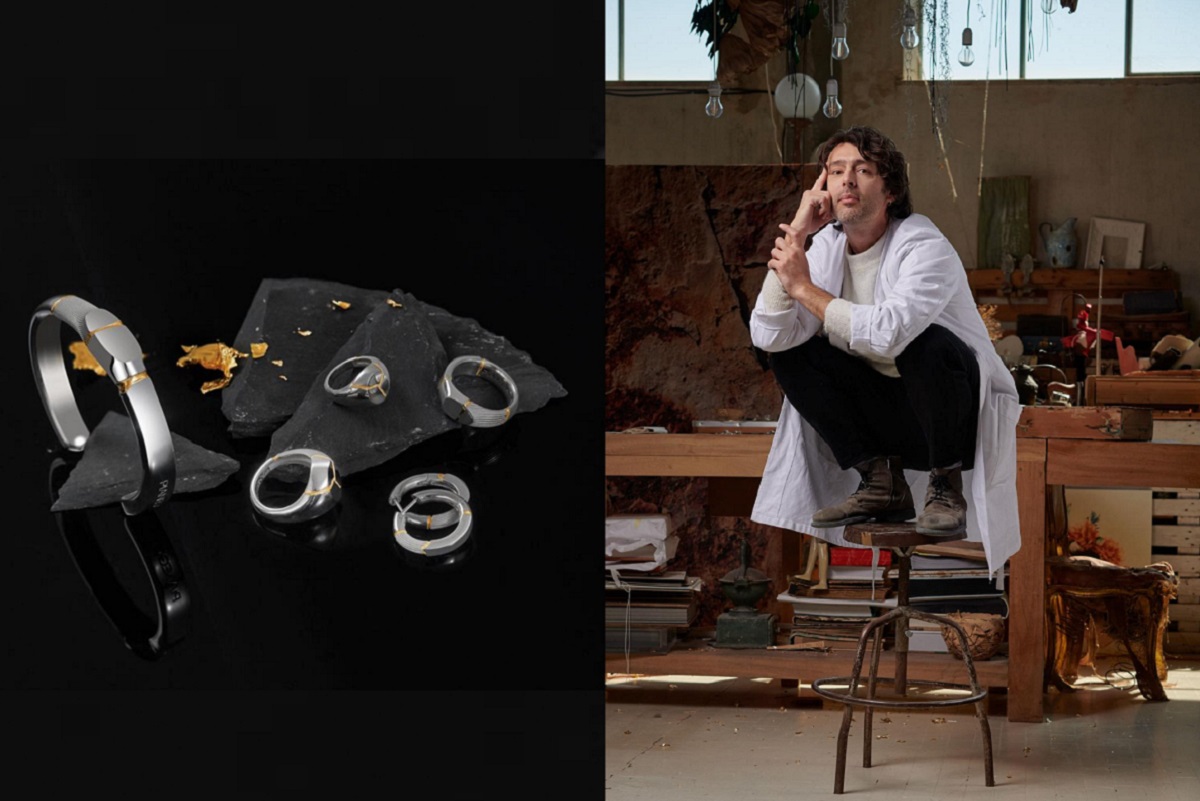 During the last Design Week in Milan, the numerous co-lab initiatives that enlivened the sector included a new project presented by Pianegonda with Italian artist Marcantanio, punctually confirming this market trend.
Now as in the past, design and art are often called upon to dialogue with the world of jewellery, placing highly innovative language and tools at its service. The Imperfectum project, which marks the beginning of a collaboration between the Marche brand and artist Marcantonio Raimondi Malerba, is a perfect example of this desire for creative cross-contamination between parallel worlds.
A union that brings design, art and jewelry increasingly closer together and, with Imperfectum, reinterprets the ancient art of kinstugi in a new contemporary concept. A capsule collection composed of seven precious jewels, in which single items of seemingly mismatched jewellery are united by a golden thread that renews their beauty and enhances their diversity.
The art of repairing becomes the narrative fulcrum of an artistic approach that transforms imperfect fragments, rewriting their story and making new shapes. Because beauty also lies in imperfection. «I have encased the concept of time within the jewellery, pieces that belong to memory, a dynamic that, in the act of putting the different parts and materials together, then tells a story,» said Marcatonio.
With IMPERFECTUM, Marcantonio has explored Pianegonda's aesthetic codes through his vision as an artist, designing jewellery that, besides being a luxury accessory, is also a design object. The collection will be available from October in selected Pianegonda stores worldwide.
Federica Frosini, Editor in chief VO+