Friday, 22 July 2022
Designer bracelets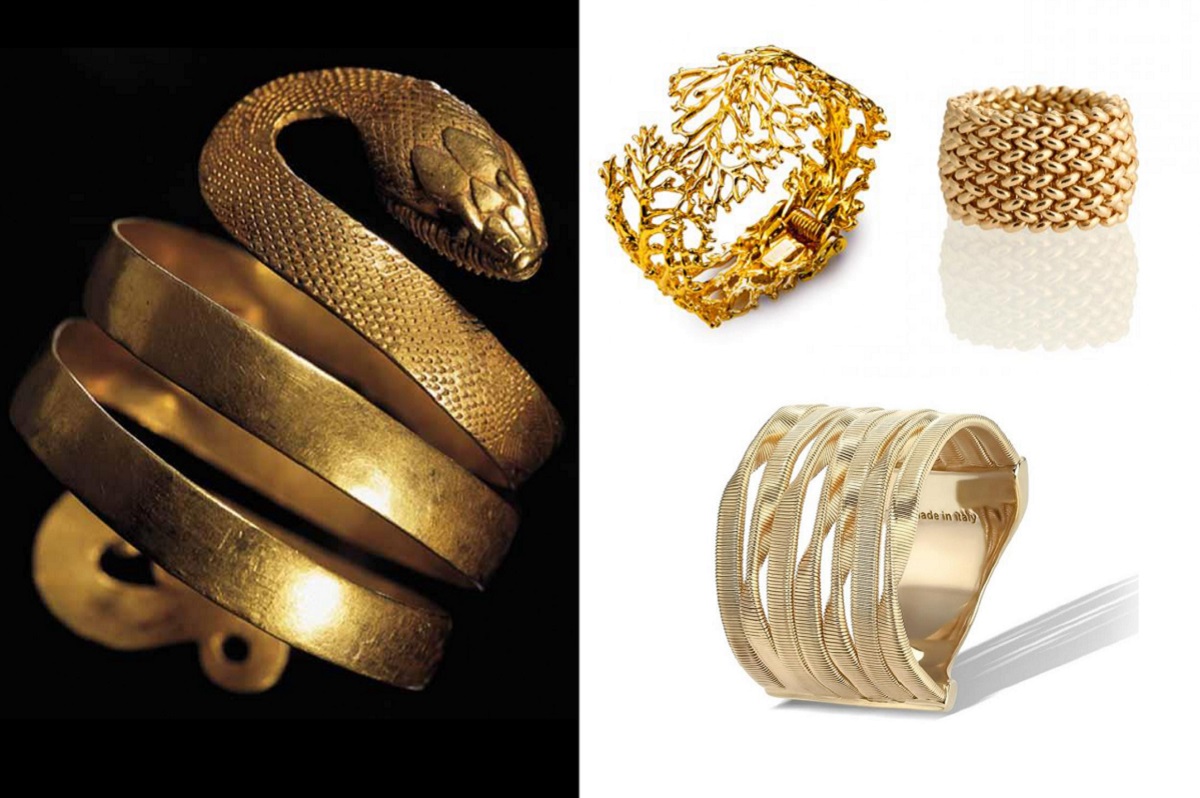 A spiral bracelet with the head and tail of a snake, engraved in the manner of the Hellenistic period and dating back to Pompeii times, is among the most striking images to admire in the book "Gold: The Impossible Collection".
The new volume, published by Assouline, reveals 100 of the rarest treasures that embody the splendor of gold accompanied by the knowledgeable texts of art historian Bérénice Geoffroy-Schneiter and fascinating photographs of antique jewellery, turning the spotlight back onto a noble metal whose versatility never ceases to amaze.
Being well aware of this, through skillful craftsmanship several contemporary brands are keeping the traditional ways of working gold alive, merging them with innovative techniques.
A tangible inclination in the latest bracelet from Marco Bicego's Marrakech collection, made with an ultra-fine twisted gold wire in a flat, light weave that acquires a delicate wave-like movement. Or in the splendid examples proposed by Unoaerre and Giovanni Raspini.
Antonella Reina, Editor VO+