Thursday, 30 April 2020
THE TALK: Reasons of the Heart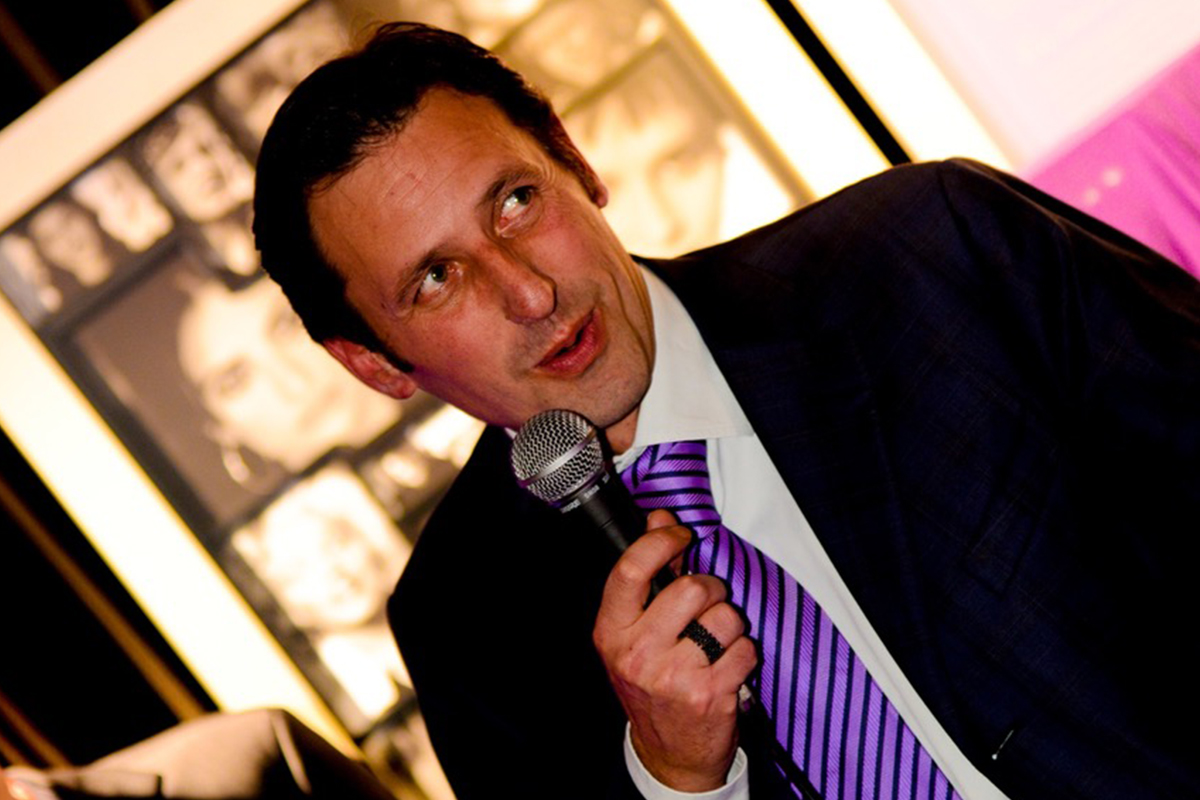 Being an entrepreneur before and after the coronavirus ¬– what will change?
The coronavirus is a tragedy for humanity. One needs to have a rational approach at such a delicate time. This emergency will most certainly change how we work. It will be necessary to invest even more in relationships with clients and jewelers because they are our strength considering that the way we do business is based on personal relationships. We will seek new opportunities in new markets, while, at the same time, supporting our longtime partners, and we will try to stay the course as we've always done. Those in charge of companies need to think of their role as a guide while those in marketing and commercial roles need to rediscover the importance of providing welcoming service. It will all come down to acting fast, strategy, responsibility and resilience. It will be important to start over by looking to the future in an effective and conscious way.

What is your strong point in this time of great uncertainty?
Covid 19 is certainly creating temporary economic difficulties, but our strong point is that we have a product that is unique in the world, that is very classic and comforting in terms of its shape as well as being extremely technological. This fine-jewelry product is passed down from generation to generation. People that want to purchase an object with these characteristics will continue to do so. In order to lessen the impact of this situation, we will use sophisticated trade-marketing tools to reach our buyers, with the objective of offering customers a smile and something to get excited about. What we are most worried about is not so much about what we will encounter when it's time to get back out there but what could happen if the virus continues to spread or comes back and there is still no cure. We have to constantly stay updated on the situation and come up with alternatives and different objectives to choose from.

Production is currently on hold as is distribution. But we are still receiving requests from jewelers who have not fully shut down. In general, this period will inevitably lead some companies to reinvent themselves and change their previous business models. We believe that all of this will allow those companies that create products of real value, with a concept and sentiment, to come out of this stronger.

What are you working on in these weeks?
We are investing in research, reorganizing, and looking at new distribution models. Over the last 10 years, we've developed a unique, patented technique that can be seen in the wonderful harmony found in such a classic product that is intrinsically very communicative. We've moved away from the "collection" concept and every day focus on a new way of making jewelry and bringing the concept of love back to our industry, which, had been forgotten and replaced with slick marketing initiatives. This is why, even when people optimistically talk about all companies working together, I don't necessarily believe in that. It is certainly important to share ideas and opinions, but the reality is that each company has its own plans and budgets…

What obstacles do you see in terms of returning to normality?
The sale and purchase of a luxury good like ours mainly happens in person, in a jewelry shop, at one of our client's locations or during trade shows, many of which have been canceled. Many companies have gone digital but buyers still want to be able to touch pieces to verify the quality, wearability and, in our case, the cutting-edge technology found in our jewels.

In terms of the solutions offered by the government, like the "Cura Italia" initiative, what do you think?
I think it's a mockery. It would have been much more helpful to offer loans that were 100% guaranteed by the government, obviously after verifying each company's creditworthiness and evaluating the risks, without bureaucracy and with lower than market rates. The reality is that the government is offering financing, rates, and conditions that are the same as before Covid!
Interview by Federica Frosini, Editor in Chief VO+
Interview by Lorenza Scalisi, Senior Editor VO+
Interview by Antonella Reina, Editor VO+