Thursday, 14 May 2020
THE TALK: Respect, Reaction, Relations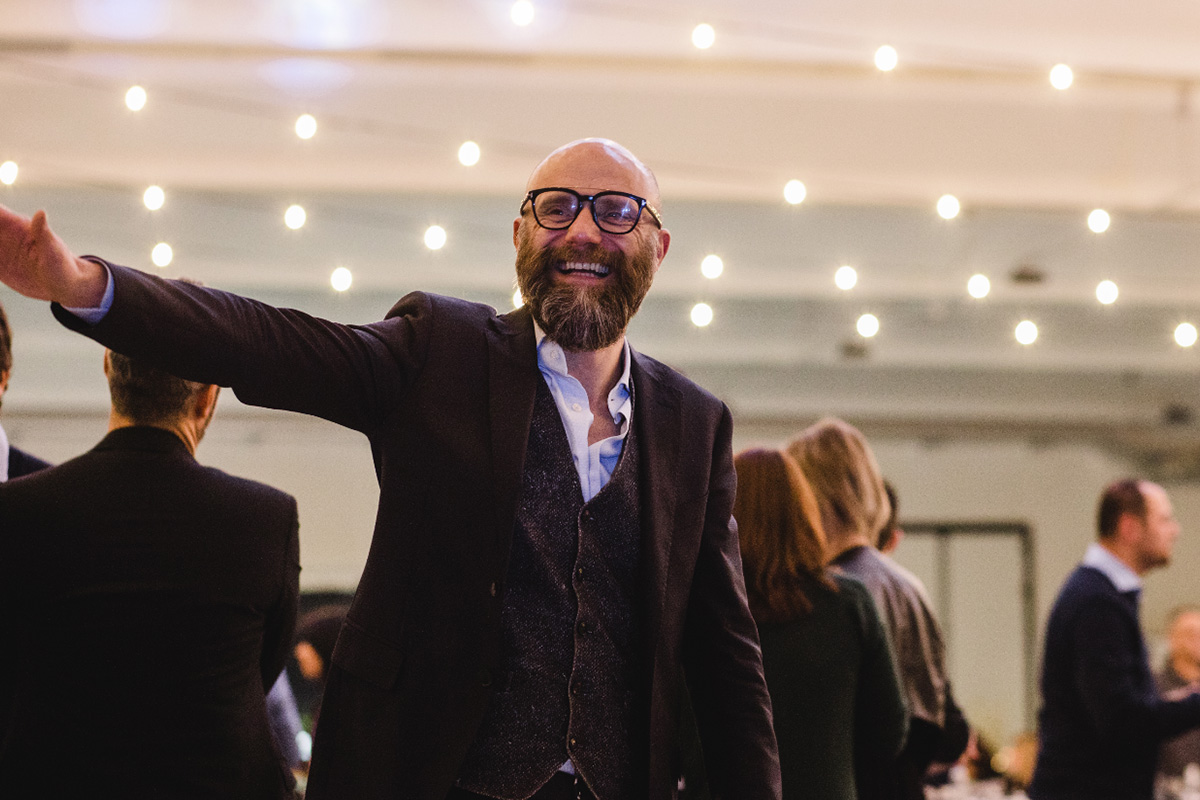 Forty-five years' experience to become the largest productive capacity for the luxury sector in Europe. A 30,000 square meter manufacturing plant and 450 employees. More than 4 and a half million items produced per month and over 1,000 personalized finishings. How can a lockdown be managed with these numbers?
The question of closure was extremely important because we are a chemical company and without permanent supervision in the chemical areas, we could have created environmental damage. Therefore, as a holding company, Lem Industries has always been open in order to manage any emergencies while the production area was furloughed. On Monday 4th May, we re-opened everything and re-started production because we refer to brand cycles, so we are constantly at the service of the fashion industry's required timing. Since the very beginning of the crisis, we have worked by imagining that the problem would be serious and activated what we call the R+R program.
What exactly is the R+R program?
Respect, Reaction and Relation. There are, in fact, three Rs on which we aim to re-start. Respect of the regulations in order to try to protect ourselves from the very beginning. Therefore, laws, decrees, deliberations, provisions, safeguards and requirements highlighted by all the competent organs. Reaction, responsibility and rationality as aspects of a corporate strategy that aims at developing collective intelligence by trying to keep value levels with customers and stakeholders high. And, may I add, working on three moments to assure, mitigate, guarantee and re-plan because the seasons will change, the production cycle will change and the entire retail system will change.
Where will you re-start from, then, what is the first step?
Sanitization takes priority. We will guarantee that all our luxury chain customers receive sanitized accessories but the retail question is complex and we are trying to understand which way it will go. Just think how safety affects the product in the store front, the mall, the shopping center. That is why we are trying to work out how to help the brands support the final customer by delivering a sanitized and safe product, without altering the characteristic quality for which it has been selected and bought in the first place. What's more, that the sanitization process changes according to the materials, the skins, the strass, the metals. By way of an example, ozone, alcohol and spray are not suitable for all materials. We always have to consider all possible aspects of consumer requirements by, for example, being careful that the plating does not flake, that it is congruous with all the finishings and, above all, that the safety procedure respects the cost of the product and is worthy of it. Then there is the arduous and complex question of on-line to resolve because the product must be inserted in a packaging that also guarantees safety. Let's say that we have to try to answer questions that often have no answers.
In your pre-Covid vision you affirmed that, to survive changes, you were pushing to find solutions to improve safety assurances, growth and development.
In general, all improvement aspects go in the direction of respect for the planet with a green spirit. We are facing a post-Covid scenario with a new vision that places values at the center. At Lem Industries we will have to re-write a new ethical code because it can no longer be the same as the one we had three months ago since relations have changed both with our employees and with the brands. We must improve. If we come out of Covid the same as when we entered it, we will go nowhere.
What are the right values for re-starting?
Brand values. Values now, especially Italian ones, already have an important heritage. The process is originally artisan, performed by able hands. But now we have to give a new truth to these values. Above all to the value of interconnection. Covid has shown us that we are all connected, regardless of digital, because what happens to me also happens to you. We are all related and the quality and loyalty of relations is the point from which to re-start.
Let's talk about jewelry. How important is it in your business and, in general, what does the Italian jewelry industry need to do to re-launch itself and acquire greater attraction?
We produce machinery for the jewelry industry. In our overall business, jewelry plays a minor role because we focus more on accessories. Italy has an enormous artisan capacity. Thanks to our skills, we are the best in the world but that is not enough. I think there is only one way to be attractive: invest in communication, in marketing campaigns, to transmit the light and beauty of our products. Jewelry will always be linked to the female world but, unfortunately, there are no more occasions, opportunities and events are missing. The entire supply chain, the approach to work, the design, everything needs to be revitalized. What is the target of reference? We hope to sell to thirty-year-olds but we don't know them. What do they do, what do they eat, how do they live? We must define the target and then find a strategy to support the jewelry industry that is still producing with outdated standards. The other point is linked to the fact that the majority of brands are international and, consequently, the decisions are taken outside Italy. Covid has impoverished us and we risk becoming like the Chinese who work and nothing else. We have an enormous artisan capacity but, unfortunately, not a decisional one. My formula? Be Italian and give value to what we have, especially the value of relations which we are not, in any way, willing to commercialize. If we can regain our smile, we will regain positivity. Italy is a country of smiling and happy people.
We need to transmit trust, instill happiness. We need to be the first in a different kind of contagion.
Interview by Federica Frosini, Editor in Chief VO+
Interview by Lorenza Scalisi, Senior Editor VO+
Interview by Antonella Reina, Editor VO+