Thursday, 23 April 2020
THE TALK. Rigor is needed to compete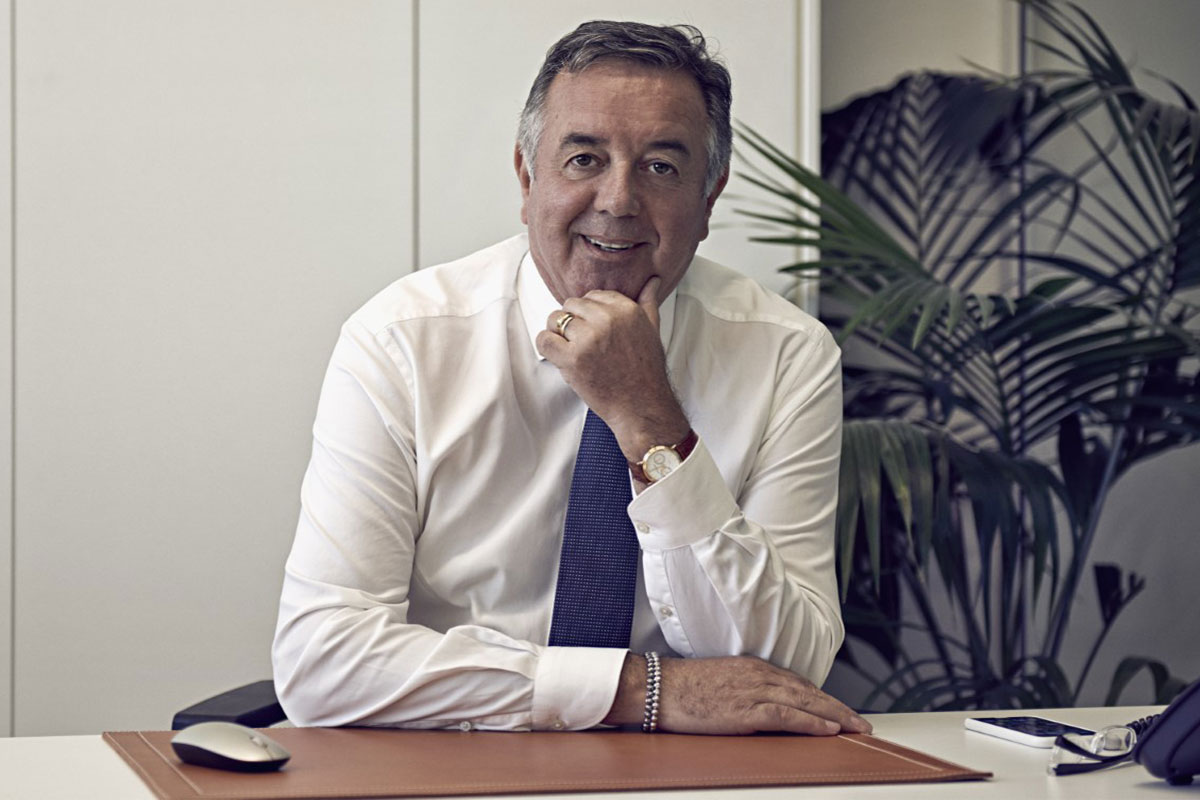 Can focusing on Made in Italy really help the recovery?

First of all, I would like to make it clear that I am not a defender of Made in Italy but we are not promoting our Italianism as we should. Being Italians also means finding short cuts which, on the one hand, can be a strength but on the other, if managed badly, can be a weakness. As Italians, we should be focusing more on our peculiarities and seizing this moment as an enormous opportunity for change. I am confident that this moment will give us the jolt we need to change and become even better and that is why I look to the future with hope. But we cannot live on hope alone...

How do you see the scene once production has re-started?
Unfortunately, this crisis was neither foreseen nor foreseeable. I could never have imagined a global problem of this size, otherwise I would not have made the investments that I activated. I have 150 employees; we produce from 35 to 150 thousand items a day and all the orders are blocked. We export 99% of our production to 70 countries all over the world. In fact, we depend on our customers around the world. It is hard now to think that consumption will pick up as before. It will take months and it will be an extremely complicated year. Of course, the world has not come to an end but this is such a huge setback that we must all come to terms with the idea of making changes in our way of interpreting industry. It can no longer be a question of price but rather of developing our own Italian peculiarities. I even expect a change from myself. With my brothers and children, we are all aligned to the fact of having to change and think of a different world. Some of my customers are already closing, perhaps they have only jumped the gun but I believe that, in other countries, there is less confusion than here in Italy.

A hint of antagonism?
The problem is that the crisis is not being managed as it should. There is a lot of confusion and contradiction and this is not good, not for the country nor for industry. I don't know how they can imagine this recovery. SMEs do not expect the governors to resolve the problem because there is no real leadership and I am concerned about this incapacity to find the right solutions. As for our company, with the Officine Bernardi brand, I trust in the pragmatism of some of the countries with which we work and which are further ahead than us. Like the USA, for example, where we have an office in New York and where we are counting on re-opening in a couple of weeks and then we will hit the ground running. Working abroad is what drives us because, being an exporter, I will have further incentives to be able to do more.

What do you think are the right leverages to re-start?
Let me say one thing. If you don't grow, you close. We have done that up until now, but not well. I have tried to create alliances but we are mentally closed. We are trying to grow alone with rapid and speedy development operations. But, in general, I cannot see such great ferment within the sector, they are all waiting. Italy is the world's subcontractor. We are not able to take that step forward because we are too small. We only have one chance to re-launch: grow and look forward more rigorously.
We have to loosen the moorings and set sail. I began my entrepreneurial journey on 7th May, 33 years ago, when I was 26 years of age. If I can do it, I hope, then I am sure that others can too. In order to compete, you have to run, go into the world, keep promises and do everything that is expected of an Italian. The product is important but so is seriousness in delivery. I hope that this standstill can bring wisdom to the minds of all of us. I am extremely worried, but things were not going so well even before.

How does the "Officine Bernardi" system work?
In China, we work with Hong Kong and only with unbranded goods but, compared to the USA, it is a difficult and impenetrable world. The USA is a country of great contradictions but it does act as a bit of a guide for the world. We work with Officine Bernardi and with unbranded goods through local distributors. As Officine Bernardi, two types of product work better in the boutiques, one in silver with a price range of between 100 and 700 dollars, and another in gold and stones, with a price range from 500/700 to 4/5 thousand dollars. If a collection is popular, we start producing regardless of orders because having stock is useful for us, especially when working with e-commerce, which we are resuming now with encouraging signs in some price brackets, even as high as 1,000 dollars. In terms of geographical areas, we mainly work in the eastern part of the USA, from north, above New York and Boston, as far south as Florida. We are less present in California but we are beginning to work on that with our agent because the west coast, with Los Angeles, is now more interesting than New York.

In the future?
The part that will give me more future is Officine Bernardi. We had just started a re-launch phase with three flagship stores in Italy (two in Venice in Piazza San Marco and one in Treviso), but now we will probably close one in Piazza San Marco and perhaps think about expanding in another large European city.



The company in numbers:

• Employees: bout 150
• Markets of reference: USA, Far East (especially China), Russia. In general, in over 70 countries worldwide.
• Export: 99%.
• Turnover 2019: about 65 million Euro.
• 3 direct sales points (2 Venice, 1 Treviso), with the prospect of opening others shortly. We plan to open a flagship store in a leading European city.
Interview by Federica Frosini, Editor in Chief VO+
Interview by Lorenza Scalisi, Senior Editor VO+
Interview by di Antonella Reina, Editor VO+