Thursday, 14 May 2020
THE TALK: The new rules of luxury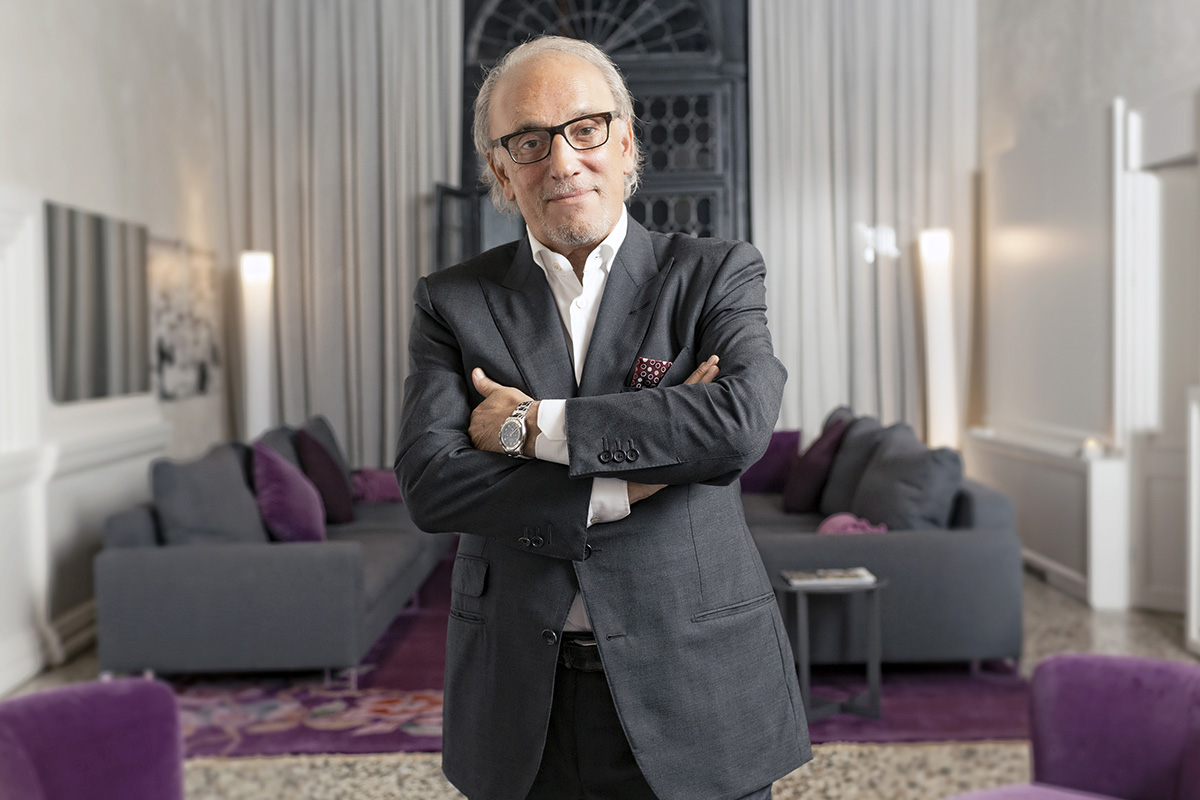 Phase 2: what about the positive things and the critical points that you see in this restart?
We plan to reopen on May 4th, and all the staff are excited to get back to work, but of course, everything must be done with the utmost caution. Following the directives given by the experts, we have limited the number of people by creating shifts, and we are equipped to carry out fever checks, and to provide at the entrance face masks of all types, hand sanitizers and gloves, and in the offices, the staff is spaced about 2 meters away. A critical point may be the unknown factor on when the various markets in which we operate will reopen - in June, July or September? - and above all, how. Will they have suffered irreparable damage, or may the latter be absorbed in a few months? One thing is certain, we will all be a little less wealthy, but maybe - or at least I hope so - better people than before. As far as we are concerned, as a family and Coin company, we have always invested in solidarity, an essential factor for us, and once again we have not backed down. During this month we have supported local structures and even attempted to reconvert the production of our factory for the creation of medical equipment, but unfortunately our machines were not suitable. So, we have decided to thank with a special gift all the nurses employed in the Italian hospitals, who have been working on the Covid-19 emergency, and who will get married in the year 2020. We will give each of them one of our Roberto Coin wedding rings as a gift, designed and created in a limited edition for this project. The same project is also active in Spain in the most affected cities of Madrid and Barcelona and in Paris. In the UK and America, we have chosen other activities to always support healthcare professionals.
How much has your way of doing business been changed, is it being changed and will it be changed by this emergency?
To answer this question, I must go back to 2008-2009, when immediately after the great crisis of Lehman Brothers it was said that luxury would suffer for years. The opposite did happen instead, and luxury enjoyed years of exponential success. In 2008 we were aware of the reasons that had led to that crisis. This time, however, this virus seems to have taken us all by surprise, both at health and social level. Also in the world of fashion and luxury we were not prepared for a pandemic, and today we are all committed to imagining future scenarios and looking for answers. I am sure that the weapons we need now are courage and imagination, but first of all patience. We used to be obsessed with speed, now we've all had to stop because nature has chosen for us. And it is right from nature that we must restart and learn. Nature is also our medicine, both because most of health treatments come from it and because it always gives us life lessons, such as the importance of respecting it and the need to stay united in order to move forward. I am also sure that a different kind of luxury is awaiting us in the future, made not only of high quality, but based on a healthy and aware supply chain, in which elegance will dress up in new nuances, made of ethics as well as image. But be careful, it will not be modest luxury. I expect a great and positive desire to live and celebrate life. In this respect, jewels will live a new era, because they are symbolic objects full of meaning, they are precious according to a scale of values which remains unique and unchanging over time, which contains both exclusive material and so much emotion to tell and pass on.
What have you focused on in recent weeks?
By now we have understood that 2020 will mark a loss of turnover of between 20 and 30%, but we must look to 2021 with optimism. In the meantime, we have tried to bring our factory, stores and commercial machine to maximum efficiency, both here in Italy and in our offices abroad, in New York and Dubai. Only through efficiency can we be competitive. Conference calls are now on the agenda: I think we have made over 100 in total in 4/5 weeks, along with many videos for customers, allowing them to get even more into the mood of the brand. Customers easily forget who you are, it's up to you to remind them of your brand, by means of targeted communication campaigns. As for design, on average we make more than 600 models a year, and now we are focusing on lines that have a sense for quality, our flagship factor, but above all for price, in relation to the times we are living in. In fact, in the last two years we have observed the tendency to buy more often than in the past, but at more sustainable prices. One element that distinguishes us is a great production capacity, able to continuously change, to adapt to new requests and needs, and this allows us to always keep up with the times.
What do you expect, as an entrepreneur, from the government and from Europe? What solutions would you suggest to support companies and your sector in particular?
The government will have to play its part and Europe as well, guaranteeing in all respects and in a very short time what has been promised. I fear that continuing not to give a strong signal internationally might make Italy a weaker and less credible country. We cannot afford this. Today a change is needed. All Italians know this and desire it, starting with the bureaucracy and the Italian system, whose limits and critical points are well-known to all of us. This radical change would also give a signal abroad that the country wants and can change. I am sure that all the strong entrepreneurs who have got their credibility will get the necessary financing from the banks. But smaller entrepreneurs need direct support from the government, that should finance them without asking the banks. If we are well ruled, through concrete and clear signals, we will be able to react with that pride and that genius that always distinguish us in critical moments. But I repeat that credibility today is more than ever the keyword for a rebirth and a healthy and strong future.
Since you are a convinced optimist, could you send a positive message for everyone?
Making jewelry is a very special craft, since it allows you to create beauty and give lasting happiness, which can be remembered with affection. It is a kind of "X factor" that I personally drew from my previous job: I was a hotelier, a job that requires a lot of humility more than any other. You must always understand the client's moods and the contingent situation, and all for the sole and only purpose of making everyone feel good, of making people happy with what they are experiencing. It is a privilege that only few have, that of being able to give memorable moments, and for me it was an amazing school of life, which today I am replicating in a different but parallel world, where creativity is at the service of other people's pleasure.
Interview by Federica Frosini, Editor in Chief VO+
Interview by Lorenza Scalisi, Senior Editor VO+
Interview by Antonella Reina, Editor VO+